Back to the MEC in Hamilton Home Page
A perfect MEC location: The Federal Building
Hopefully we have been able to convince our readers (and MEC) that Hamilton would be a great place for a new store. Not only is Hamilton a perfect spot on the city level, but there is one particular location within the city that would suit MEC so well that you'd almost think it was designed specifically for them: The Federal Building on Main Street.
The Federal Building - Location Benefits
The location of the federal building at 150 Main Street West has a lot to offer:
Centrally Located - Just one block from City Centre, and surrounded by high desnity urban residential development (mostly condos, apartment buildings and century homes converted to higher density multi-unit dwellings).
Close to numerous outstanding outdoor recreation opportunities - Minutes to the waterfront bike trails, and just several blocks from the escarpment which allows access to rail trails in each direction and connections to the Bruce Trail. Exploration of Hamiltons dozens of waterfalls is easy once you are connected to this trail system. More hiking and biking, plus canoeing is accessible only a few kilometres away in Dundas Valley and Coote's Paradise.




Accessible by various modes of transportation - The building is less than two minutes from the highway by car, and there is ample parking in the immediate area. The Hamilton GO Centre at Hunter is only 5-10 minutes from the building by foot, giving ready access to any GO train or bus user, as well as Greyhound and Canada Coach. Almost every HSR bus stops downtown, within a zero to ten minute walk of the building. The major East-West lines stop right at it's doors. Even Burlington Transit sends buses into downtown Hamilton, with stops just a block or two from the federal building.



Click for a full map showing transit and public spaces

Highly visible - The location is the flagship building on Main Street coming into the heart of Hamilton and is one of the most recognizeable buildings of its size in the city. Thousands of residents pass by daily, and most visitors to the city pass on either transit or in their cars.
Sustainability - Reclaiming part of a current urban building is more sustainable than building new. This location will be a mixed use facility with newly renovated condos in the levels above, and could be a perfect example of how residential and retail can live in harmony. By locating near an urban core, MEC will reinforce its stance as a company who cares about the environment by choosing locations that are readuly accessible by transit, instead of taking the car-centric route of building in the middle of a sea of parking next to a highway.
Located in an area of the city thatís experiencing regrowth

Surrounding lands have recently been aquired for brand new retail development
The neighbouring lot has been sold and will be developed into a brand new Hilton hotel and conference centre.
The levels above the proposed main floor MEC location are slated to be developed into residential condominiums.
10 storey condo planned for Bay and Hunter
Another hotel on the south side of Main at Bay
City hall being rebuilt with a new forecourt
McMaster is trying to locate at Main and Bay
Cityview Terrace just built nearby


Click for a full map showing existing and new development in the area
The building itself
Highly visible along the main corridor into the city, the former Revenue Canada building is a beautiful structure with a stunning main floor that is perfectly suited to a retail establishment the size of MEC. Even down to the wildlife motif carved into the stone at the entrance, the location screams "Outdoors Store". Visualizing this building with a MEC on the main floor, Residential condos above, and topped with a green roof -- one cannot imagine a more perfect combination.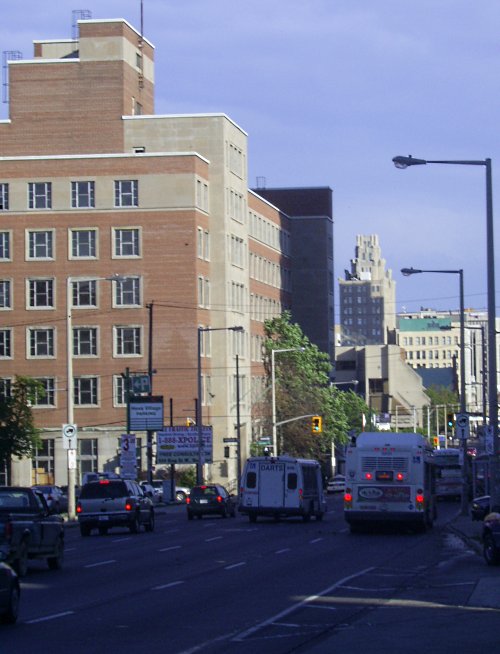 Approaching Eastbound on Main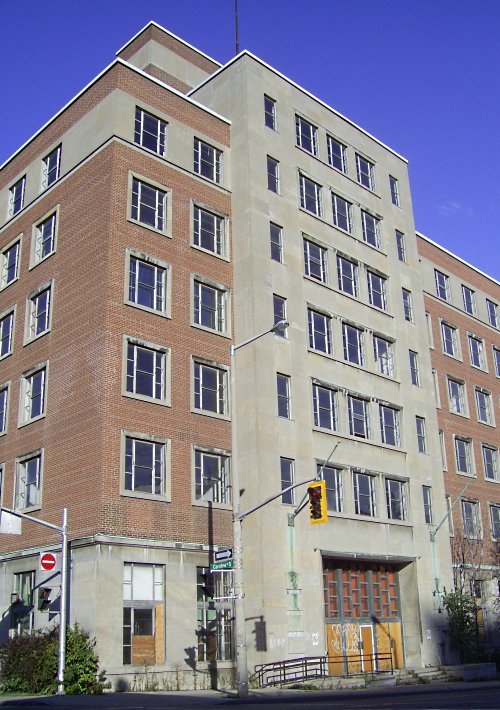 Entrance off Main Street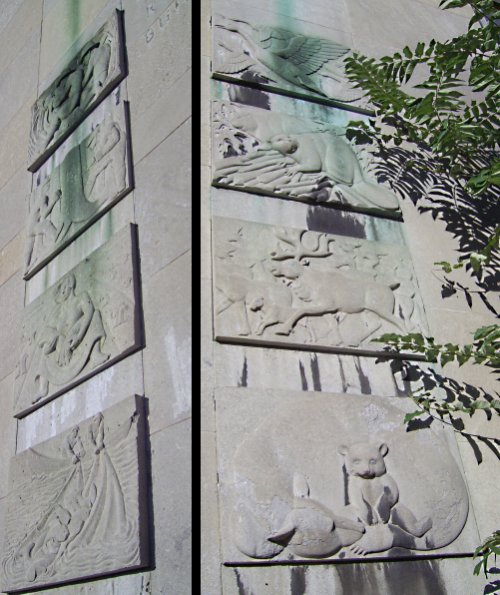 Concrete reliefs on each side of the main entrance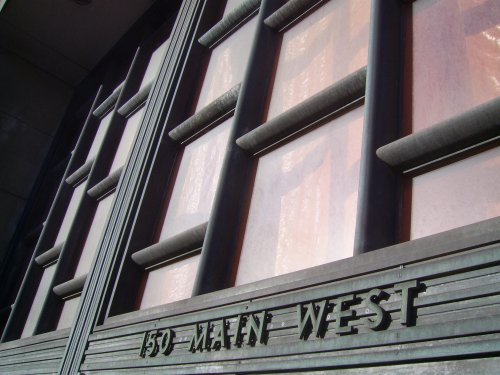 Address detail above main entrance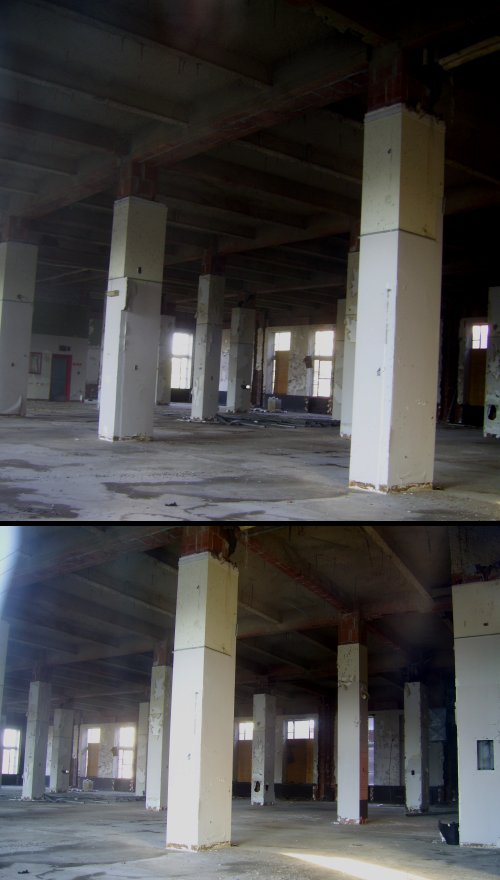 Inside of the main floor - a blank canvas!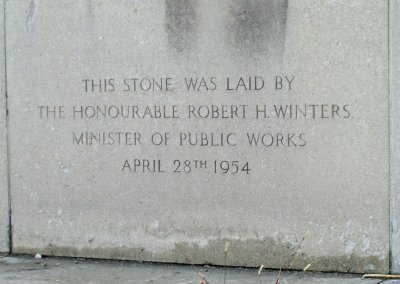 The cornerstone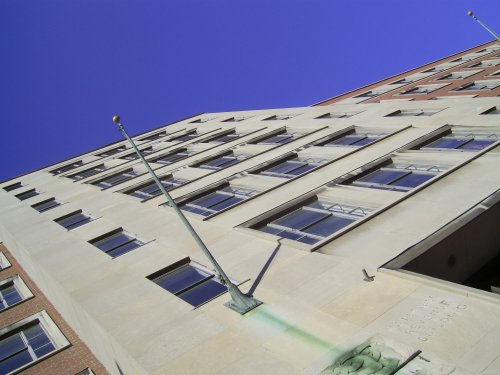 So grand!
Comments